This week I started uni so things have been a little busy. I'm going to post a quick update to get up to speed then I shall be trying to post more regularly.
Registration was spread over Monday and Tuesday, it sounded super complicated because we had to use a computer at the library to register for classes, then we had to print a form, then get it signed by our individual advisers, then hand it in in a certain room and there was a lot of other stuff to do that day like collect the JASSO scholarship money and hand in an address card and passport to the student affairs office. We thought the place would be pretty crowded so we left Global House at about 8.20, I was glad we did because although we were the first to arrive at the library, it got busy really quickly! I actually managed to get finished by 10am!
On Wednesday our classes started. In our first class we had to write an essay straight away and include as many grammatical items we knew as possible. I was a bit taken aback by this as I was expecting your typical western first class of the semester (eg. hi this is what we'll be doing, thanks, see you tomorrow for the real stuff). So I wasn't as prepared as I would have liked to have been, my Kanji was pretty terrible but I managed to write some down.
Thursday was a long day for me. We had a vocab test in Japanese class (yes, already!) and then I headed off to my evening classes. On Thursdays I actually have class from 3-7, which is pretty long lol. I was planning on taking Introduction to Japanese Society, but the first hour of lectures was so bad over half of the class left and decided to drop it. A few friends and I headed to ILC to see what we would be able to take instead and we were actually able to take a much more interesting course in the same time slot: Contemporary Culture: From Ramune to Anime. We then headed to this class to try and catch up. It seems pretty fun, we did a little on the history of Japan and even though I've done that for the past two years I was learning some stuff I'd never been told before. We also got a free bottle of Ramune, which is this traditional Japanese drink. Apparently its one of the first carbonated drinks in the world and its known specifically for its unique bottle design which uses a marble to keep the fizzy drink in the bottle.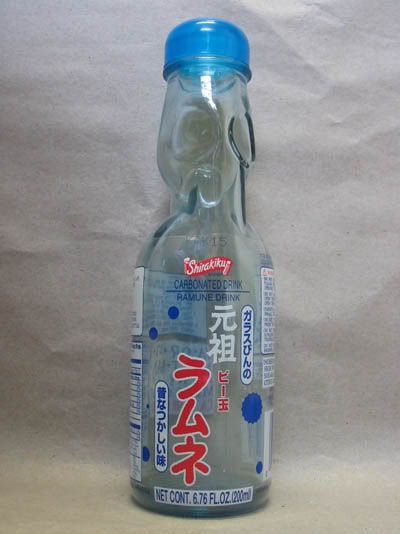 For the rest of the class we just watched cartoons lol, it was pretty cool. We also talked about the field trip element of the course, they re held on Saturdays but this week I'll be going on Tuesday because this Saturday kinda wasn't good for me lol.
On Thursday night the amazing members of Global House surprised me at midnight with a homemade birthday cake and party. I also received a LUSH gift set from my flatmates which I'm super happy about, a mameshiba card and a mameshiba bag. Thankyou to everyone!! It was so nice!
By the way, Mameshiba is this funny Japanese character who makes people feel really awkward...usually while they're eating. He makes me laugh!
Friday was my actual birthday and unfortunately I had another test! I then had to go to an interview with my Japanese teacher which is another placement procedure I guess, they just need to check you're in the right class. She pretty much told me what I expected to hear, I'm in J3, its a review for me so try hard and my Kanji is chotto (in English: not that great lol). After the interview I jumped on my bike and headed straight to Musahisakai station to meet my friend Hannah. Hannah's from Edinburgh Uni and she's going to be studying at Tsuda College which, thankfully is just up the road from me. It was really nice to see a friendly face as I was feeling slightly homesick from all the birthday wishes I had been receiving on facebook. Hannah had also bought me a birthday present so that was really nice of her. She bought me Vogue to 'keep me sane' ha, and Kafka on the Shore by Haruki Murakami which she highly recommended to me so I'm looking forward to reading it.
On Friday night we went clubbing in Shibuya, it was a really good night! The trains stop really early and they don't start until 5am so it was kind of weird experience to be coming home when people were leaving for the day but it was so fun and now I can say I went clubbing in Tokyo on my 21st! I'm hoping to steal some photos of the night from Hannah soon so I will post them when I can :)