Wednesday was our dorm initiation and the Bakayama performance. In order for all the new students to become a part of the dorm we have to do a performance on top of Bakayama, which is a little hill outside the university Hall. This performance is usualy in the first week of term and we have to wear our costumes in class every day untill the performace. You can see our performance below,
Our theme was decades. We also had the chance to watch a few from previous years; one of my favourites was Ninjas vs Mummies,
If you dont feel like watching the whole video just make sure you watch it from 2.55 till about 4.20, its awesome! The last bit just reminds me of Britains Got Tallent lol.
On Friday night we took a trip to The Hard Rock Cafe in Roppongi to celebrate the birthday of one of the girls in the dorm. Roppongi is an area of Tokyo which used to be considered a bit sketchy but more recently it has cleaned its act up. I'm told the nightlife is quite good and that they cater for foreigners as there are a lot in this area. We saw a lot of girls trying hard to impress and get themselves a western boyfriend...but then again I also saw a girl with a t-shirt with 'dont talk to me' written on it...so each to their own.
It was kind of nostalgic being in the Hard Rock Cafe, although I've never been to one before. I wasn't quite homesick but the music and the environment made me miss my friends. The food was good but I'm not really missing western food yet...except cheese. The cheese situation here is dire, so we got NACHOS! One of my favourite things about going to Roppongi was getting to see Tokyo Tower for the first time, its something I've wanted to see for as long as I remember and even though it wasn't a proper visit, it still meant a lot to me. :)
Nacho Cheese!
Tokyo Tower
On Saturday we visited Edo castle as part of our Japanese Culture class. I knew it had been burnt down but I was a little disapointed at the castle, you can see why...
Whats left of the castle.




Seeing other parts of the castle grounds made up for this.
On Saturday my flatmates and I went to Shinjuku to go shopping. For lunch we went to this cute little restaraunt called Bitter Sweet Buffet. It was around 1,800 yen (about £13.50) for an all you can eat buffet. Though we had to wait about an hour to get in, it was worth it because of the huge choice of cakes!
I didnt take many good photos so this isnt mine...shhh!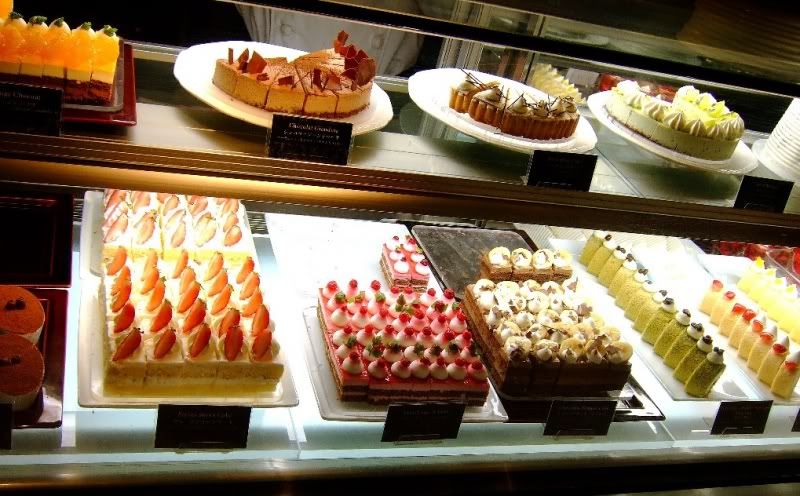 The cakes!
They also have; mini hamburgers, salad, pizza, pasta, crepes, waffles and more! It was so good!
Anyways thats all for now, thanks for reading!